Skyline Students Jump Into Spring With an Excitement for Fashion
The sun is finally shining down on Skyline students, spring has sprung! There are lots of questions burning in the backs of Skyline student's minds, most importantly: what do I wear?!
The Vogue 2023 spring issue features sheer garments, floral prints, pastels, maxi and midi skirts, and distressed or patchworked denim. These are trends in both high fashion and street fashion this spring. Many Skyline students are loving the bright and flowy spring energy in fashion, while some are staying comfortable with athleisure and lounge wear. 
 "If I'm really tired, I think about what I can wear that won't be irritating me all day." says Willow Hayner (23'), whether or not they dress for aesthetic or comfortability "depends on what mood I'm in."
It's always important to consider the feeling an outfit gives you. The most important thing on students' minds when picking out clothes differs, but you should always strive to wear whatever makes you happy.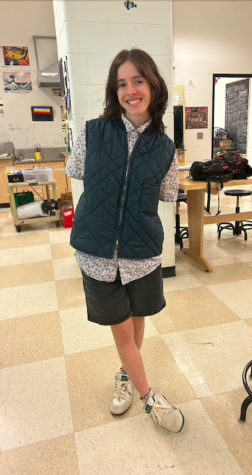 "I think about what would make me most confident, not what other people would like to see me wear." says Sky Roberts (23'), "I like to wear things that make me feel good and not worry about anyone else."
Think about what clothes make you feel comfortable and confident in yourself, and base your style off of that. Fashion can be an art form, a creative outlet, a reflection of emotion, and a way to express personality and individuality.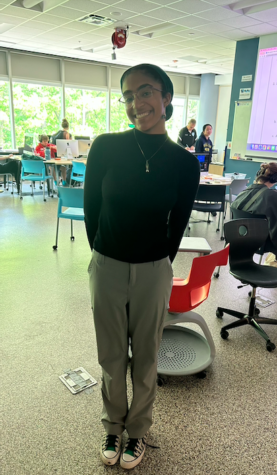 For Zara Abston (23'), the questions they ask themself when creating an outfit range from "is it balanced?" to "is the silhouette right?" to "do these colors complement me?" Abston notes that "warmer colors for me specifically work best with my skin tone."  
Personal fashion, like everything, is always changing. For example, spring fashion is often associated with florals and bright pastels, while summer is associated with warmer, bolder colors. Fashion at Skyline changes with the seasons as well. From pajama pants in the winter to shorts in the spring, from jeans and long pants to skirts, everyone changes their clothes with the seasons.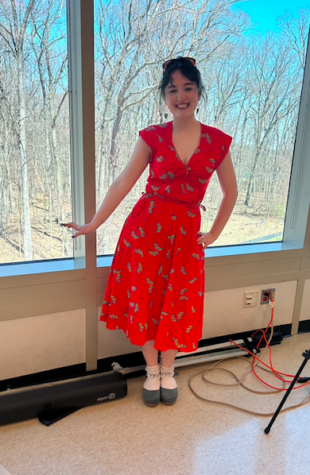 "I always am wearing dangly earrings, and I think that you can change what dangly earrings are the staple depending on the season," says El Myers (23'), "I just got a pair of big beaded cherry ones, those are summer earrings, and for spring earrings I got these little teeny flowers." This is a great way to set a mood for the season and get excited about change.  Start paying attention to your peers' styles, find inspiration, and get out of your comfort zone!