Getting to The Bottom of School Lunch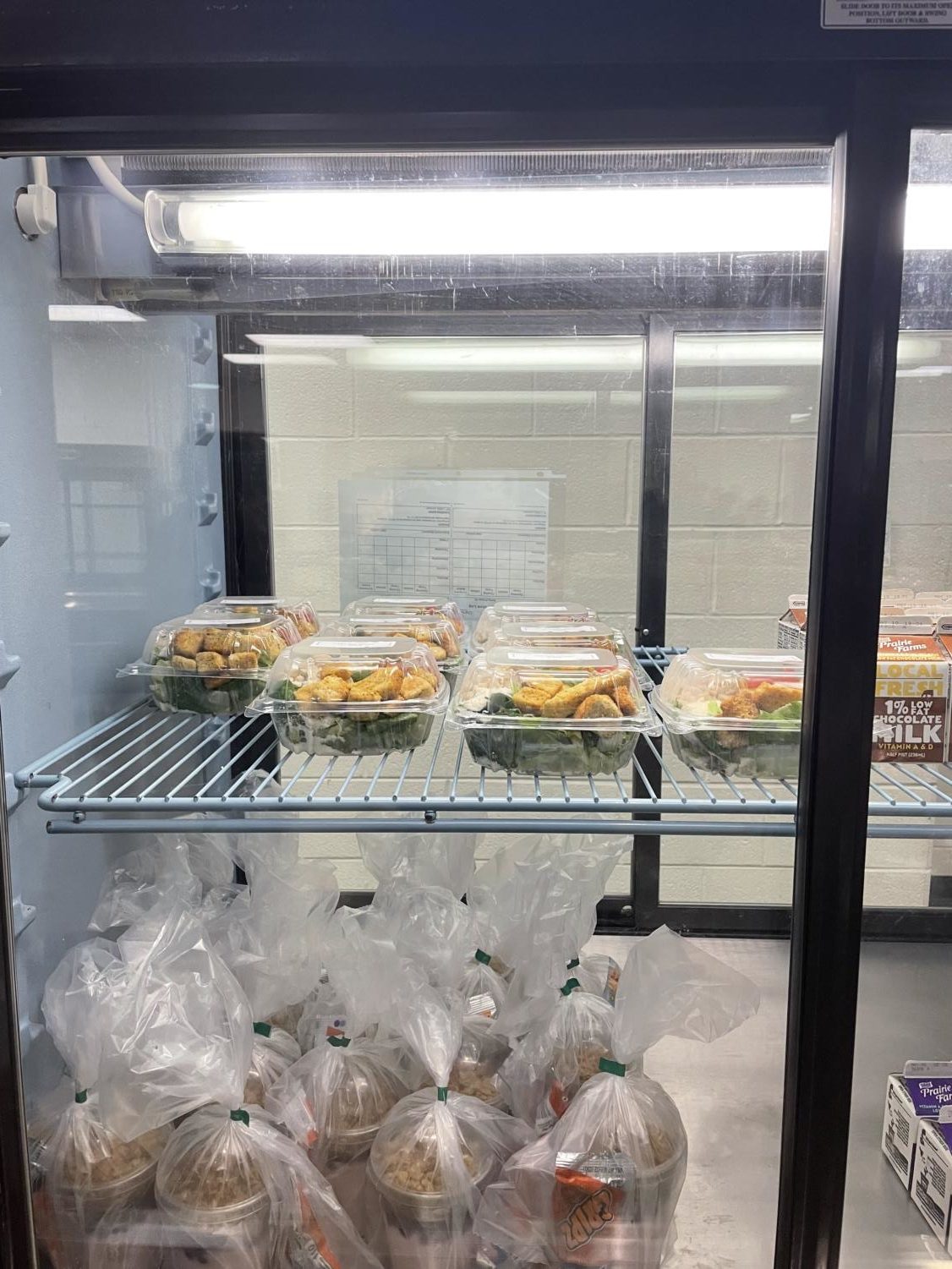 Throughout the media, school lunch food is often depicted as grueling, tasteless food. Nowadays in Ann Arbor public schools, lunches are regarded with a very negative connotation. We asked a few seniors to share their honest opinions about their feelings toward school lunches during their four years at Skyline High School. Each student was asked whether they dislike/like school lunch and if they truly believe it is positively impacting their overall health. Various students offered their raw points of view as well as their opinions as to how the lunch food can be improved. 
What are your opinions on school lunches?
"I think the school food is absolutely foul and the reason I eat it is when I'm absolutely starving and didn't make lunch. I would change the quality of the meat so it is actually decent. The meat is 1/10 and is usually extremely tender and dry."
–Harry Kuras (12th grade) 
"I honestly really do not like the school lunch, specifically the meat. The quality is very poor."
–Will Kersh (12th grade)
"I am disappointed that there are not enough healthy options. Personally, I don't want to eat burgers and fries everyday for lunch. I wish there were more salad bowls and vegetarian options."
– Adam Wood (12th grade)   
"They have a pretty good variety, and I don't have any problems with it. It's food"
-Phillip Crumm (12th grade) 
Do you think the school lunch is improving your overall health? 
"The food is probably bad for my overall health. They most likely use pesticides for the meat and vegetables. Also the food quality is so bad, I can almost taste the growth hormones. I think the school lunch needs serious reforms beyond making fruits and vegetables more accessible."
– Harry Kuras (12th grade) 
"I don't think the school lunch is helping my overall health, but it is keeping me fed"
-Mackenzie Hill (12th grade) 
We reached out to the Director of Food Service, Victoria Davis, to get her response to the student opinions on school lunches. She noted all the vegetarian options they serve on Tuesdays and that they actually do serve packaged salads and yogurt parfaits every day. Additionally, she added that students could fill out a request form to accommodate dietary or allergen needs in their lunch. However, she did not address the lack of variety in fruits. Davis' response does raise the question: are students too critical of school lunch?  
While we know what students think of our school lunch, how does the school select the food that the lunch room provides? We interviewed our school chef, Tim Connors, to find out. According to Connors, Skyline lunch is supplied by Chartwells, under the parent company of Compass Group. Chartwells provides a recipe database of all of their menu options, and after they are reviewed by a dietician to make sure they meet USDA regulations, the school selects their daily menus from this database. However, if extra food is needed Skyline will occasionally offer single pizza slices from Dominoes as a menu option.
Although the food selection process has been the same for many years, there have been some pricing changes for school lunch during the COVID pandemic. The pandemic caused mass unemployment and financial strife, requiring legal action so that all students do not have to pay for their food. Congress decided to pass a federal program that has offered free meals to students throughout the pandemic, which is set to expire June 30th.  However, this bill could be restored under a new senate bill that is still in the works.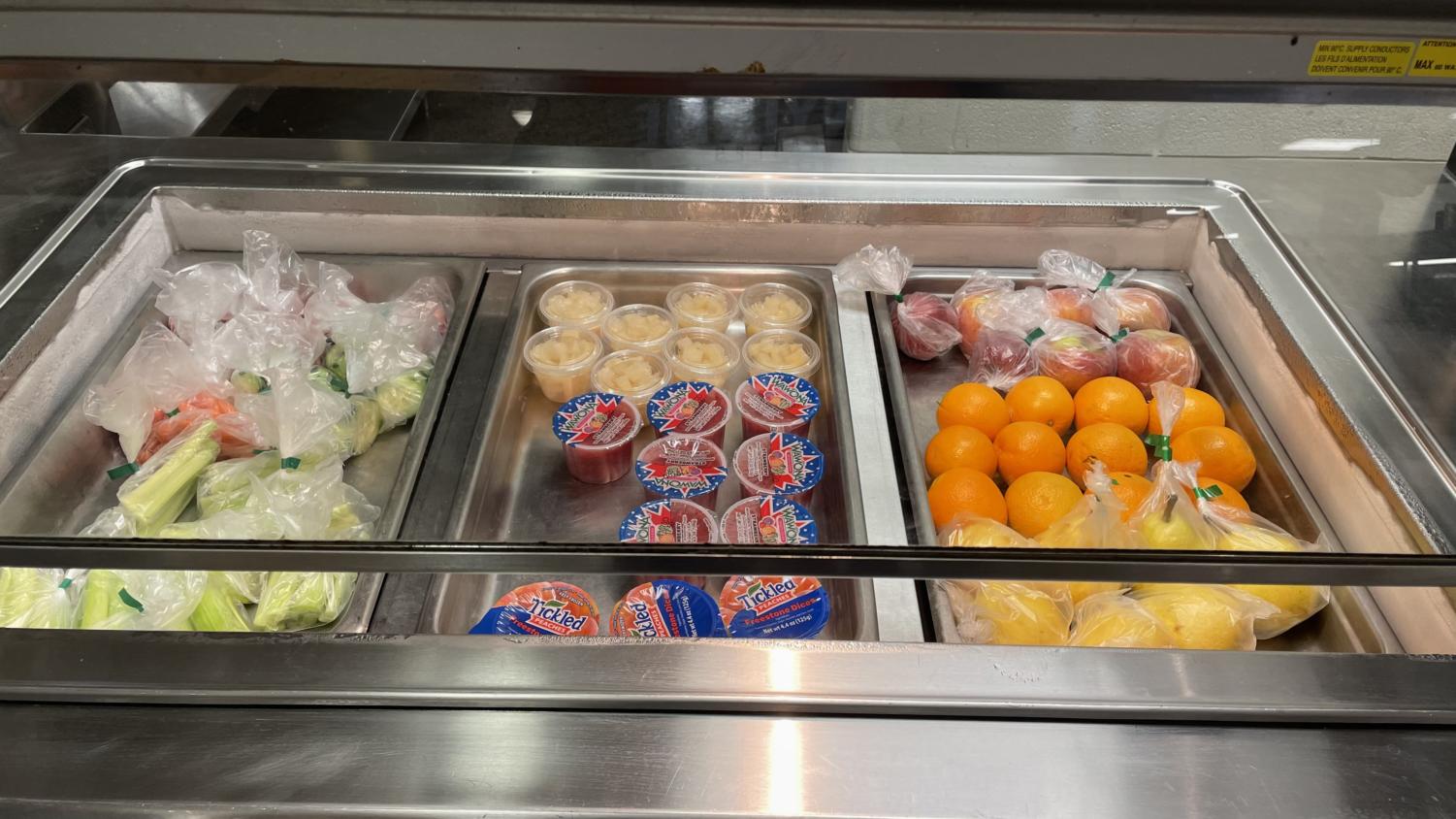 What revisions would you make to the school lunch? 
"It should be a lot easier for kids who have allergies or dietary restrictions to get lunch. They should always serve vegetarian/vegan options."
-Anonymous (12th grade) 
"They should sell packaged salads in order for it to stay fresh for longer. I would also like to see a wider variety of fruits and vegetables. There should be vegetables incorporated into EVERY meal served." 
-Adam Wood (12th grade)   
"I'm glad that they have options for fruit, but I feel like the meat in the burgers and the chicken aren't good quality."
-Ava Victory (12th grade)