Skyline Boys' Soccer Shows Growth, Potential as Districts Loom
Varsity:
As August ended, Skyline Boys' Soccer hit the ground running. The first month of the boys' season was full of ups and downs. Through eight official games, the team is 8-3-6 as of Thursday, October 13, with losses to Troy, Huron, and Saline. The team has shown promise throughout the season, including ties against the Catholic Central Shamrocks and Northville Mustangs, ranked second and ninth in the state respectively. 
The home opener was a disappointing draw versus Pioneer. The Eagles dominated the game and had a couple of promising chances, but an incredible performance by Pioneer's keeper kept the game scoreless. The Eagles tied the Pioneers again in another game filled with late chances but ended 0-0. 
The team's eight wins have come from two each against Lincoln, Bedford, Monroe, and Dexter.
A dominant game against the Railsplitters ended in a 3-0 win. An early penalty finished by captain Connor Alderman ('23) put Skyline on the board. The penalty was followed up by two more goals from forward Charlie Lacy ('24).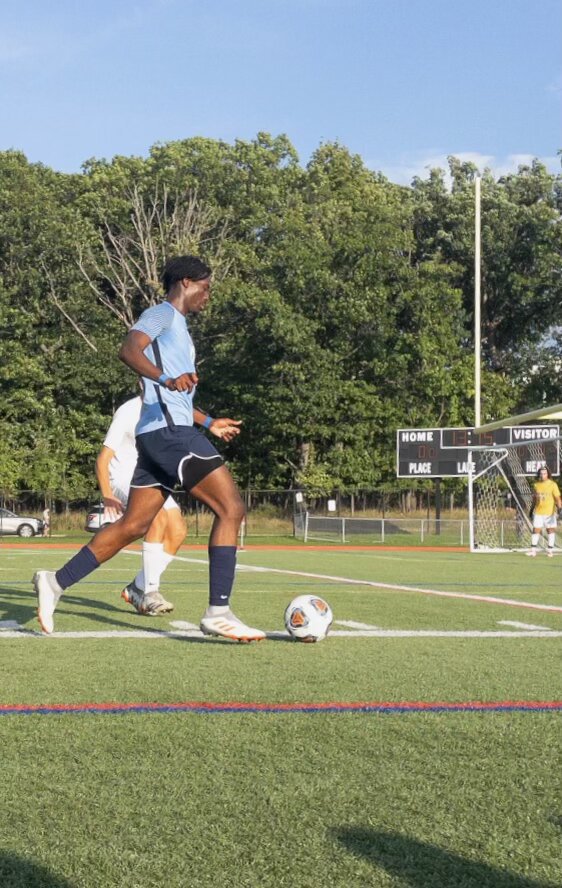 The Dreadnaughts have proved a challenge in recent years with last year's games resulting in a 1-0 win for Skyline and a 1-1 draw. However, this year, the Eagles pounced early with two goals from forward Job Munongo ('23). Niko Grgic ('24) followed up with another goal to complete the 3-1 win.
A defense-minded Monroe team came to the nest on a bright September morning. The Eagles took a 1-0 lead on a penalty in the first half scored by Alderman, but were locked down until the final 12 seconds of the game when Grgic finished a deflected shot from Munongo for a 2-0 Skyline victory.
The Varsity team's defense has been staunch, allowing only 15 goals in 17 games, while the offense has had their struggles, failing to score 5 times, but has overall been strong. "They have been fierce competitors, as well as extremely entertaining, on a daily basis," said Head Coach Chris Morgan. "The fact that they came together so quickly was a true testament to their attitudes and willingness to work together."
District playoffs continue Tuesday, October 18, when Skyline will face the Pioneers in the semifinals.
Junior Varsity:
The Junior Varsity team had a slow start but picked up the pace recently with a significant 1-0 win against Saline. In their last matchup against the Hornets, they lost 0-4. The JV team finished the season with record of 8-5-5. 
"The players connect really well with each other," said Coach Michael Lukela. "They have been willing to learn new formations and play positions they may not typically play on their club teams."
JV Club:
The JV Club Team, a mix of developing freshman and sophmores, finished with a record of 3-3-3, with wins against Dearborn, Chelsea, and Huron. "There's a few thing we do need to work on," said Freshman Midfielder Aidan Corwin, "switching the ball and stuff like that, which probably could've resulted in a few more wins, and a lot more communication,"