With the homecoming dance over, we can look back at all the iconic outfits that students wore and note emergent trends. Since there were so many, The Post wanted to take a glimpse into the glamorous world of all the Outfits of the Dance. The Post asked Skyline students what dresses they wore and how they spent their time before dancing the night away.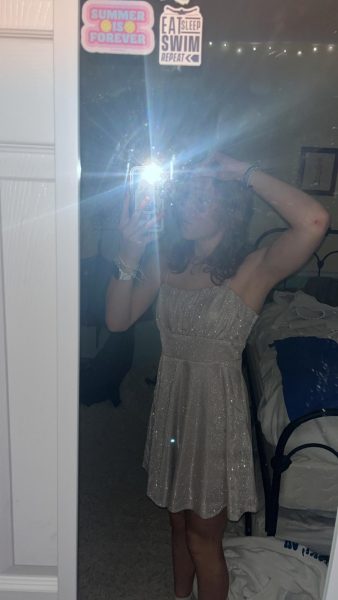 Our first Outfit of the Dance is "tight, short, with embroidered sparkles on the side and a thin line design on the back," said Laya Shanawani ('27). Her plan was "to do my hair, do my makeup….put my dress on, put my shoes on, and then…meet up with my friends somewhere."
Our next Outfit of the Dance is a mid-length sparkly pink dress modeled by Adrienne Schadler ('27), a wonderful choice to stand out for Homecoming night. As for Schadler's Homecoming plans, Schadler and her friends planned to meet up to get ready together and go out to get a nice dinner before dancing the night away.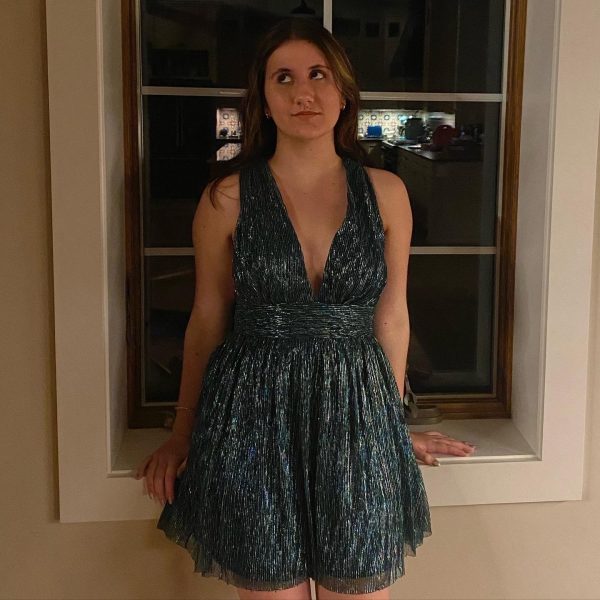 Next up on our list is a beautiful "mid-length black and red dress" adorned with golden sparkles and rainbows with 6-inch heels worn by Ella Monsma ('24) who bragged about how much taller she was than her friends. Monsma decided to go to a friend's house to get all dressed up before having a filling dinner of sushi. A classic way to get ready for the dance.
Last but not least was a really beautiful green dress worn by Gia Falcicchio-Wall ('24): "It reminds me of seaweed but in a pretty way." Falcicchio-Wall and friends planned to  out to eat at Session Room and likely "to go to one of my friend's house either before or after dinner, take some photos, and then we'll go to the dance!" But it doesn't just end at these four. Here are all the Outfits of the Dance: