Spring Sports Round Up
Note: Stats current as of Memorial Day weekend.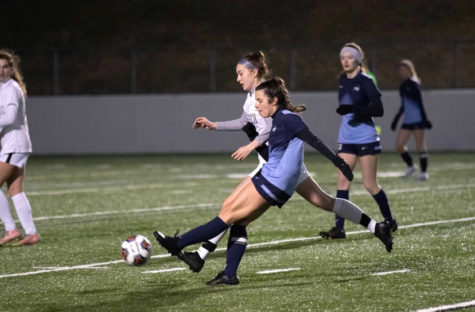 Women's Soccer:
Skyline women's soccer had a great season this year. The JV team finished with a record of 8-9 with goalie Julianna Lamarca saving many shots on net. The varsity Skyline's women's soccer team has been strong now for 3 seasons in a row and has won the Southeastern conference-red league once again. Overall, Skyline's record is 13-3-2 and 13-2 in the conference putting them at 15th in the state of Michigan. With Sophia Morgan, who dominates the middle with over 25 goals and goalie Sofia Nehro, Skyline is known to be the team to beat as they head into districts with their first game on May 31st.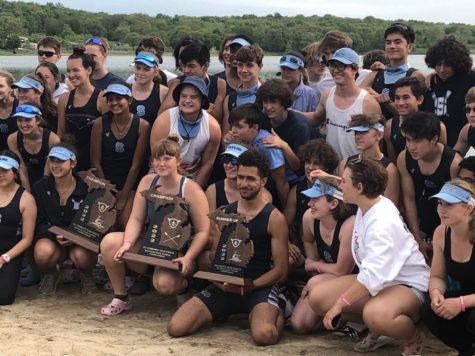 Skyline crew:
The Skyline crew team has completed what most would consider the greatest season in the program's history. Throughout this dominant season, they placed 2nd at the midwest championship, winning 7 events during it. This was followed up with a 1st place finish at the state championship, the first in Skyline history. But their dominance doesn't stop at becoming the best team in Michigan. Five crews made Nationals, bringing home three medals: junior men's quad, junior women's double, and junior men's double. Perhaps then, it's not surprising that the averages from this team are the fastest in the program's history.
Women's Tennis:
The Women's tennis team has become a major threat
this season, winning almost all of their conference matches with a record of 7-1 and overall 8-2. In regionals on May 19th, Skyline placed 2nd and will be advancing to states on the 2nd of June! Team captain Cate Weiser believes that her star teammate is Vaness Roche who brings it against whoever she is playing. Weiser notes that "even when she sustains an injury, she plays through it."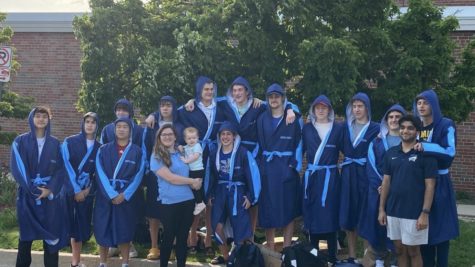 Men's Water Polo:
The Skyline men's water polo team has so far shown itself to be one of the most dominant teams in Michigan. Throughout the regular season, Skyline has hovered from being the 2nd to being the 3rd best team in the state, according to a weekly anonymous coaches poll, with a regular season record of 22-2. Skyline followed this up with a 2nd place finish at districts and regionals, and will advance to the state tournament as the 2nd seed for the east region. In addition, the team recently beat the University of Michigan's women's varsity team in an informal scrimmage.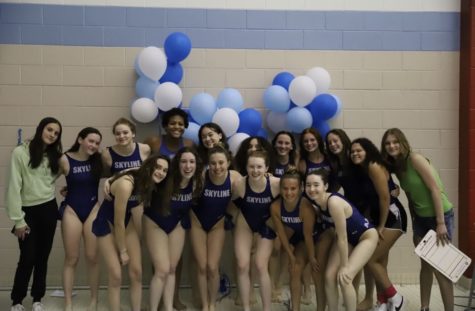 Women's Water Polo:
The Skyline women's water polo team has proven itself as a major threat in Michigan. In a regular season consisting of 22 games, 14 of which were against top ten teams, they achieved a solid record of 12-10. This regular season was capped off with a 2nd place finish at districts, a 3rd place finish at regionals, and a trip to the state tournament.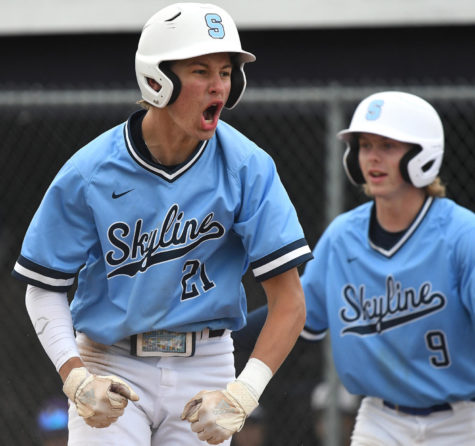 Baseball:
The Skyline baseball team has been fighting hard throughout the season.  The varsity baseball team record is 12-13 but for the SouthEastern Conference record they are 6-11. The season is still on going but they have districts coming up soon. They're looking to make an impact in districts. For the JV team, with a lot of new 9th grade players, this was a building season.  They ended at 13-10.
Men's and Women's track:
After losing many important runners, among them track superstar Hobbs Kesseler, the Skyline track team is looking to rebuild their roster. This effort has produced some excellent athletes. Among the sophomore standouts are sprinter Henry Sheib who achieved the top 400 meter time in Michigan and Nico Fry who had a mile time of 4 minutes and 27 seconds and Junior Hamza Basal who had a scorching 100 meter.
Track closes out this season of rebuilding, from the rivalry trio meet with Pioneer High School and Huron High School, to regionals and states. So far in the season the track team is 0-11 with the regional meet now behind us. The 4×1 team for skyline finished 6th in their race with a time of 44:8 seconds. Distance runner Nicolas Fry came in second in the Mile race there with a time of 4:28.
This 2022 season had its standout stars as well such as Sophomore Sprinter Henry Sheib. Sheib holds the top 400 meter time this season in the whole league with a time of 52:10 seconds in this year's regional meet. On the distance side, Junior Nicolas Fry has also proven himself to be quite the standout runner as well. At the red division championship meet, Fry finished his mile time with a time of 4:27.