Which Laptops Should You Consider For College?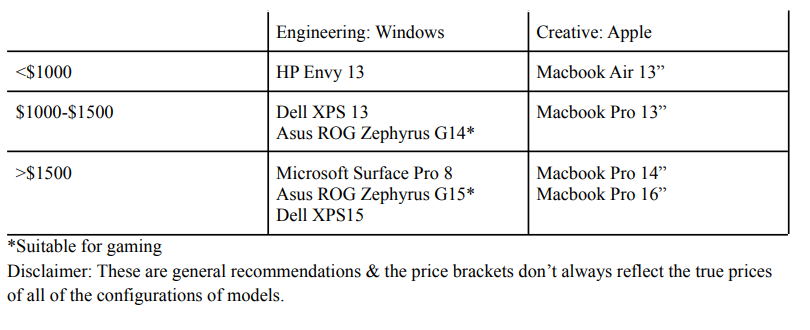 Are you looking into buying a new laptop for college? Not sure where to start? Want to explore more options?
In any case, you will find this guide helpful. One of the biggest decisions when choosing a laptop is the operating system (OS). If you plan on going into engineering, a Windows laptop will suit your needs best in most cases. If you're going into a more creative field, you might want to have access to Apple's suite of professional apps. If you want a cheaper, lighter alternative and don't need to use any specialized software, you might want to consider acquiring a chromebook.
Let's first address Apple's change to making their own processors as opposed to buying from Intel. They changed their CPUs' (Central Processing Unit, the "brain" of a computer) from the established x64 architecture that used to be prevalent in laptops and desktops to ARM, which is what mobile devices such as phones use. This means that starting with their 2020 models, their laptops are more power efficient and quite powerful. However, with this change, not every piece of software has adapted yet, so certain apps may run slower than others on new Macbooks. 
With this change, the amount of performance you're getting for your money out of their 13" laptop offerings has also increased dramatically, making them an attractive option for college. The 13" devices start from $899. Although this isn't the cheapest in the laptop space, it's quite reasonable, especially when comparing to the price of college tuition. For more professional use cases, Apple recently released their 14" and 16" Pro versions, which run higher power hardware for an increased price, starting from $1850. These offerings will be most attractive for students planning on using Apple's (Final Cut Pro, Logic Pro, etc.) and Adobe's (Photoshop, Illustrator, Premiere Pro, etc.) creative suites of apps extensively.
When it comes to modern Windows laptops, the vast majority are running processors with the x64 architecture and are compatible with most applications. Some engineering software, such as Autodesk Inventor and Solidworks, is only compatible with Windows. Matlab, Autodesk Fusion 360, and Autocad are compatible with both MacOS and Windows, but none of these officially natively support the M1 chips Apple uses, so Windows is usually the preferred choice for engineering students.
There are quite a few more differences between laptops running Windows vs MacOS. For example, due to Windows being used by multiple companies, there is a lot more variety in the types of laptops you can choose. This means that if you are looking for something other than a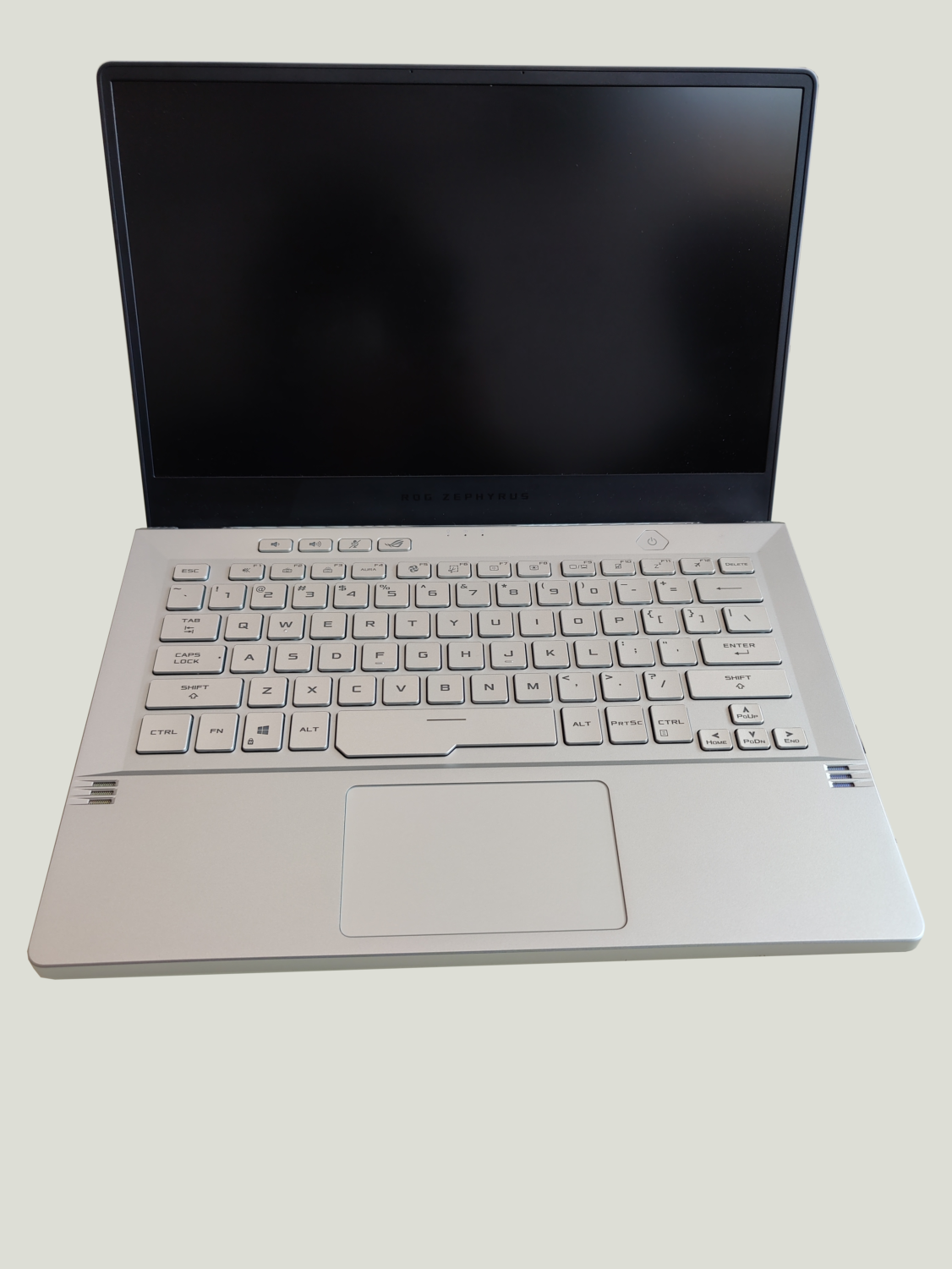 standard clamshell design (see image below), you will have much more luck surfing through Windows laptops. If you like gaming, then Windows is pretty much your only option, since the majority of games don't work on MacOS. However, if you want an excellent ecosystem where all of your devices are easily interconnected, then Apple might be the better choice, albeit in many cases more expensive and restrictive.
There are a few more laptops worth mentioning, in case you want some recommendations to start your college laptop search. The Dell XPS 13 has consistently been rated quite highly due to being a solid, small, well-built touchscreen laptop. The LG Gram series includes some of the lightest laptops around, while packing some incredible battery life. If you're interested in gaming, the Asus ROG Zephyrus G14 gives you an incredibly powerful device in a relatively small form factor for a reasonable price. The HP Envy 13 is a nice budget option, starting from $700 on sale for a decent configuration. If you're looking for a tablet-laptop hybrid which you can take notes on, the Surface Pro 8 is an excellent choice, although it does get expensive quickly. If you're looking for a chromebook, the Pixelbook Go is an excellent choice due to its build quality.