For many students, "Friday Night Lights" means dressing up in theme and heading to Skyline Stadium to cheer on the Eagles as they bravely take on whichever team they're playing. Fans flaunt cowboy hats and flannels for "Country-Out" or sunglasses and leis for "Beach Day." 
And it's not just football that students at Skyline are excited about; across the 38 different sports teams offered at Skyline, from football to water polo, the Skyline Student Section (aka "The Nest") helps build school spirit, improve athletic performance, and provide a place of inclusion for Skyline students. 
For students, staff, and athletes, school spirit goes deeper than winning or losing. "It builds a family culture at school that promotes belongingness," says Anne Bezeau, Skyline teacher and SAS advisor. "Everyone in our building should be proud to say they're a Skyline Eagle!"   
At Skyline Stadium, Eagles fans line the metal fence separating the field from the stands. "We're creating an environment that people want to come back to more games for. We try to make the games fun for both the athletes playing and the students watching," says Lilly Shannon ('24). 
Pounding on the wooden sign each time, the roar from the crowd signifies a touchdown or goal scored. "It really helps improve athletic performance," adds Cassie Couch ('24), a member of the Skyline Girls' Soccer Team.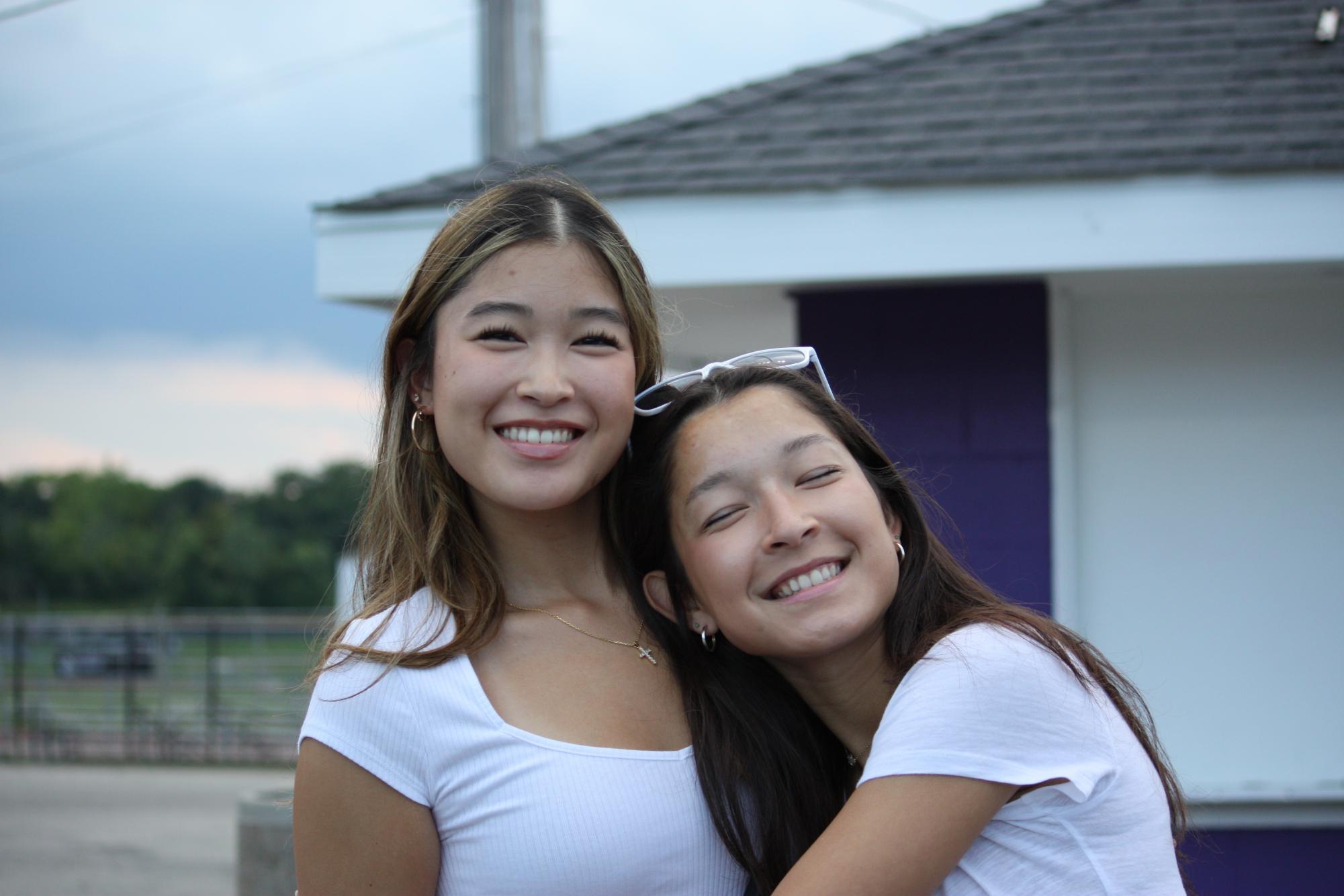 "It's an absolutely electric environment that gets my heart pumping every time I walk into the stadium," adds Nick Lukela ('24) while watching Skyline field hockey defeat Pickney in a 9-1 win on September 22, 2023. 
The influence of the Skyline Student section goes beyond the Skyline community itself. With over 700 followers, @a2_nest, an Instagram account for the student section created in 2021, has taken Ann Arbor by storm. The Nest is the most followed student section Instagram account of the Ann Arbor high schools. 
"We post updates and information about sports games and school events," says Shannon, a manager for the account. With vibrant highlight videos and action-packed photos of the student section, A2 Nest creates a positive online presence that students and athletes can be excited about. 
Overall, school spirit at Skyline continues to impact the community in a positive way. "It's just the best!" exclaims Ben Pawlowski ('27). With winter sports on the horizon, check out a swim meet or go to a basketball game. Take Bezeau's advice: "Regardless of what club, team, or organization is putting on, go to an event you didn't go to before…support all of what Skyline has to offer!"