The Effort Behind Fashion
Y2K (Year 2000) Fashion: low-rise jeans, platform shoes, thick eyeliner, sweatsuits, mismatched jewelry, and flare pants…
Every day fashion goes in and out of doors, literally. At Skyline High School, the freedom to make fashion choices allows students to represent who they are and what they stand for. Whether style boosts self confidence or merely acts as a form of creativity and expression, it is important to understand why students at Skyline make these choices: preferences of an individual can help a community to develop an understanding of each other. When further exploring the community surrounding fashion in Skyline High School, teachers and students commonly noted that self expression and confidence guide their fashion choices.
Fashion preferences are often expressed through the clothing and accessories a person styles on any given day. Robert Shannon, a lead instructor in Skyline's BMIT (Business, Management, and Information Technology) program, believes fashion choices and one's appearance are extremely important. "What you wear represents what you stand for and what you're about. Dressing up shows people that you care, and that you are serious about what you are doing…fashion is the way to get noticed." Most notably, Shannon concluded by adding, "[fashion is a] form of self care." 
Specifically relating to the BMIT program, Shannon recognized that when students dress up for business-related performances "they receive many compliments that contribute to a student's boost in confidence." 
On the other hand, students like Skyline senior, Ben Bower, have highlighted other causes for their fashion choice, and why someone may not opt to dress their best. "It takes too much time in the morning." 
While Bower does dress up for important occasions like presentations or graded activities, he normally chooses to dress down. The weather also determines his fashion choices: "gray and rainy weather calls for sweatpants, while sunny days are equivalent to jeans and a nice top."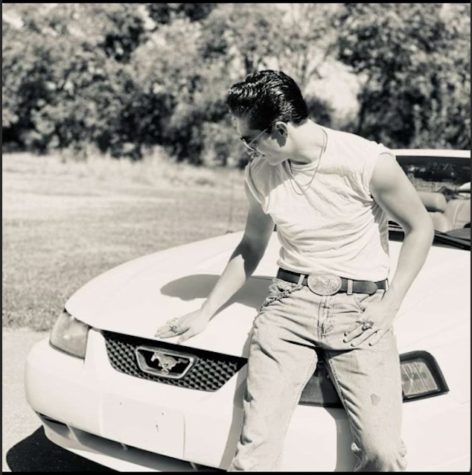 Special interests also have a big influence on students' clothing habits. Noticed by Skyline, seniors Asch Sargent and Lily Moore both agree that clothing is a very important form of self expression to them.
In an effort to "make himself more confident," Sargent (pictured by his Mustang) has been dressing like a 50's Rockabilly (a mix between old country and old rock and roll) musician for three years. Being that Rockabilly culture is such a big part of his identity, Sargent participates in activities relating to his interest in cars and music outside of school as well; he makes an effort to "dress in a way that makes him feel cool."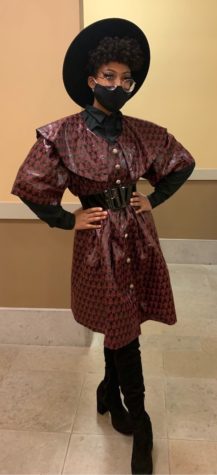 Moore identifies as gender queer, and is interested in "[exploring] the spectrum of gender when it comes to clothing instead of being stuck to one binary." Their goal is to go out of their comfort zone and try new things by wearing what makes them comfortable and confident. "I enjoy trying different aesthetics, styles, and trends." In addition, Moore "[doesn't]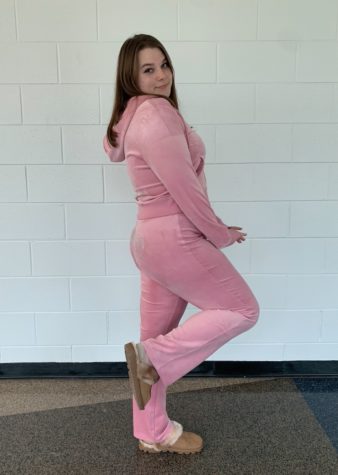 want to be restricted to one way of dress, and ultimately strive[s] to encourage others to step out of their comfort zone and explore things out of the norm."
Aside from using fashion to make a statement, some students see fashion in a different way. Skyline senior Lucy Scherz tackles fashion with a mix of comfort and style. Scherz states that wearing her iconic, pink Juicy Couture sweatsuit "is an easy way to be cute," as not many people wear matching (velvet) sets like this to school. "Outfits inspired by Y2K are coming back into style, including Juicy Couture."
Fashion is clearly one of Skyline's main outlets for expressing individuality, and their belonging to the community. Although fashion represents different ideals to different people, everyone uses it to find comfort in their own appearance.