Is something terrible going down in Skyline High School? Many seniors are starting to get uneasy feelings in their stomachs when thinking about the upcoming finals, November 17–21. With Early Action college application deadlines just barely passed, finals seem a little too close. 
Although some final exams, like English, consist of reflections and don't require as much studying as a math or science, all of the preparation happening simultaneously can be a test of organization. 
"I'm getting really stressed," says Reva Patchava ('24).
Finals week has always been a time of stress and pressure, especially if an A is the goal. Throughout this time of mental exhaustion, students are constantly studying, revising, and repeating. "Every year I kind of do poorly on my finals and it ruins my final grade," says Patchava. "So I have to do well."
These grades seem more important than ever to seniors, because colleges are able to view students' grades this last trimester if students applied for Regular Decision, or if they get deferred from their Early Action applications.  These grades can be a make or break for colleges. The concern for a "bad" result and its association with future goals can be intimidating. 
The closeness of these college due dates and exams makes "this year it feels ten times harder than last year," according to Patchava. "Now I have to apply for college and all the due dates are around finals."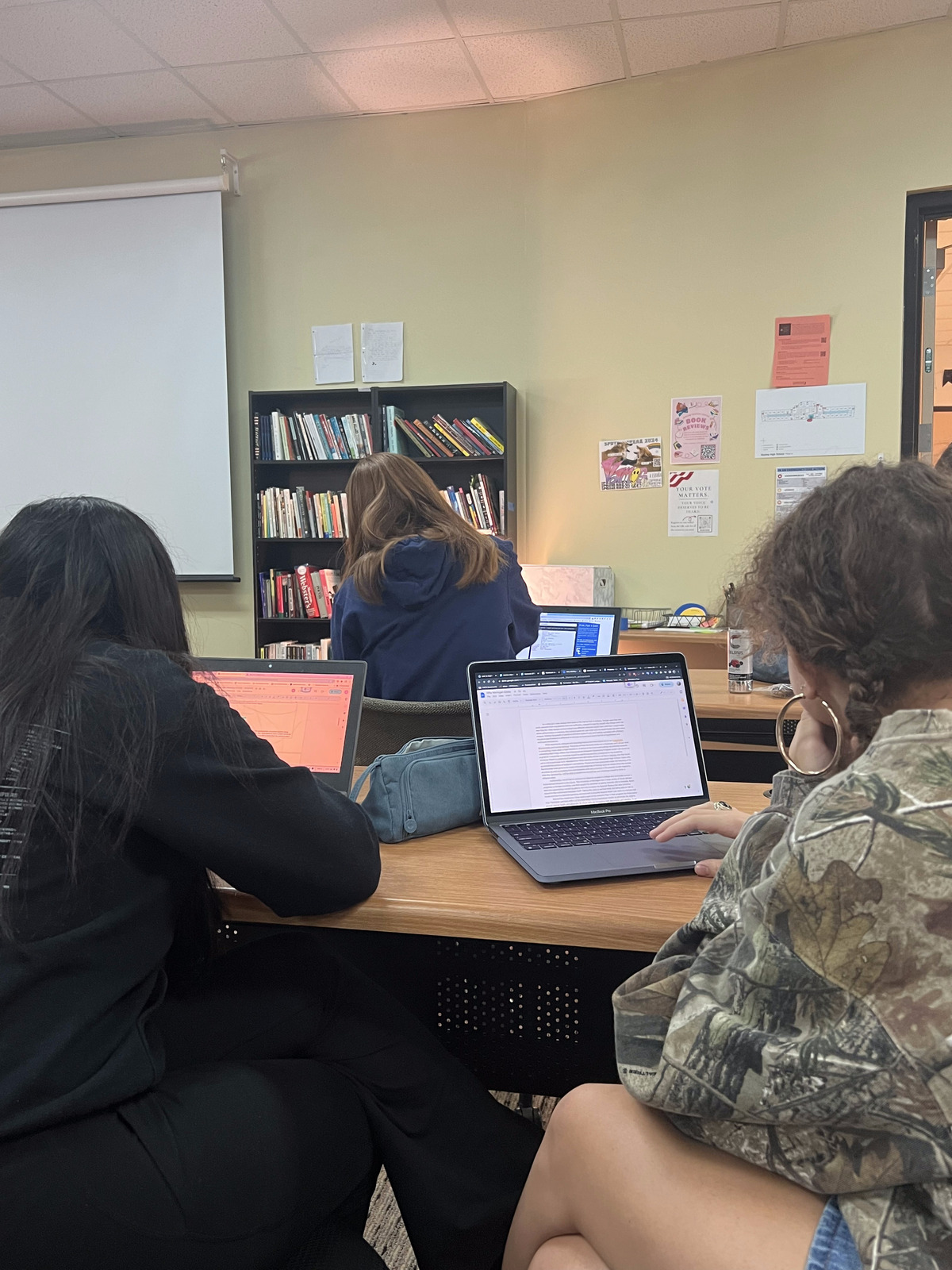 Along with the college essays and due dates, the advanced placement (AP) classes that some seniors choose to take can also play a factor in the anxiety and tense air around the building during finals week. Students are concerned about knowing all the course materials and having enough time to review. "I feel like this finals week is different from previous years because of AP Bio and AP Lit," says  Sydney Sawyer ('24). 
On top of it all, Skyline has changed the grading system again this year, not allowing students to see their percent grades and only the letter grades. "Some teachers will tell you what your percentage is and some won't," Cecelia Brush ('24) says, "making it hard to know what to do."
With everything else seniors are trying to get done in these few months, the grading system has not helped to relieve any nerves. "It's a struggle to know what to prioritize between college apps and current classes," says Brush. "The grading system makes it more complicated than it needs to be." 
Not knowing percentages can create additional anxiety if a student feels the need to calculate their own grades. "If some people want to keep a certain GPA for a certain college…not knowing their grade is really hard on them," says Brush. 
Although finals create many mixed feelings, they are only 10 percent of the overall grade and they may not be all that bad, if well-prepared for. "I'm feeling a little bit nervous, but I think I'll do well," says Sawyer.