Books and Beaches: Your Guide to All Things Summer Reading!
With summer steadily approaching and the days ahead being booked for relaxing beach days, books might be the last thing occupying your mind. But whether you find yourself in the Maldives or Michigan, picnicking on a sunny day or relaxing in your air-conditioned room, a book can be a great way to unwind, pass the time, and improve yourself. 
Of course during the school year, the Skyline Library is always there for you for all your book-related needs, but as school shuts down for summer, where to find a book to read?
Take a visit to any AADL (Ann Arbor District Library) this summer, a five star library branch in Library Journal's annual ratings of public libraries across the nation for the last 15 years. Ann Arbor Public Library's annual summer reading program, The Summer Game, is starting again on June 9th! It dates as far back as the 1930s, and has something for all kids, teens, and adults, to encourage reading over summer break.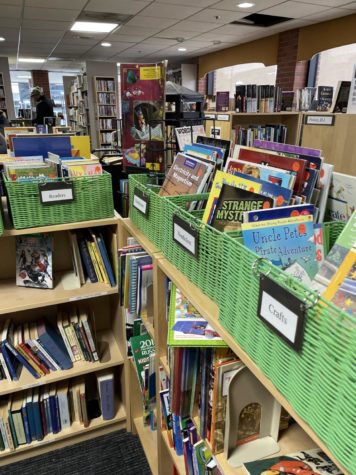 The current Summer Game is a puzzle-filled spectacular with codes, clues, scavenger hunts, badges, and more! Visit libraries, explore Ann Arbor, attend local events, find codes, read books, and win real prizes! 
The Friends of AADL Bookshop, a small and charming used bookstore located in the AADL downtown library, is a great choice if you want gently used books for all age ranges and genres. The book prices range from 50 cents to 2 dollars.
Take a seat in the throne at Schuler Books (previously known as Nicola's Books) in the Westgate Mall and cozy up with a book! To get a job here, you'll have to pass a test about books, so the employees know a lot and can help you find your next favorite read. Known for its frequent local author events, friendly staff, and welcoming atmosphere, you'll feel right at home.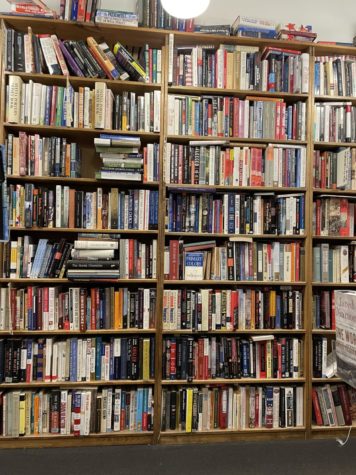 Vault of Midnight on Main street has to be in this list, because comic-books are books too! Located in the heart of downtown Ann Arbor, it has an expansive selection of manga, graphic novels, and tabletop games, perfect for any comic-book enthusiast. 
Get lost in Dawn Treader Book Shop on Liberty St., with its walls lined with previously loved books, shelves stuffed floor to ceiling, golden sarcophagus, and various tribal masks decorating the bookstore. A visit here is worth it just purely for the betwitching browsing experience. They sell used and rare books as well as contemporary and modern titles, so even if you go in not knowing what to expect or what book to get, you will surely walk out already planning your next trip. 
Grab a drink at the Starbucks and pick a book, because Barnes and Nobles on Washtenaw has it all. Even whilst being one of the pricier options in this list, the quality is undeniable — shiny hardbacks, popular books, great reads for all ages — it's a good place to visit to escape the summer heat, have a sweet treat, or simply buy a great new read.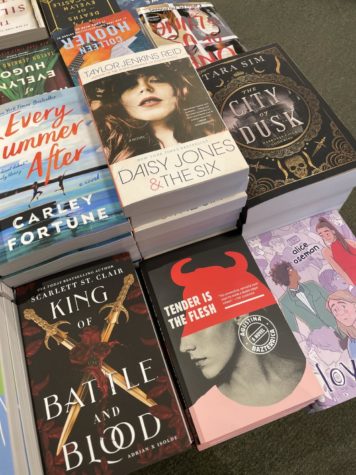 If you're traveling, you may not be able to visit any of the local bookstores or libraries aforementioned — but never fear, a plethora of free online resources is available for your use! 
With your school AAPS account, you can "borrow" and read hundreds of fantastic ebooks at Sora. Explore the millions of books available at the Open Library, make lists, and check out audiobooks. Check out Project Gutenberg — a collection of free ePub and Kindle ebooks, which you can download or read online, with a focus on classics and older works.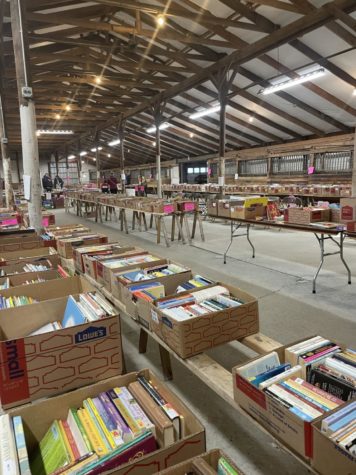 Prefer an audiobook for those long road trips and bedtime stories? Both Sora and Open Library have free audiobooks. If that selection isn't enough: try Audible (which has a 30 day free trial until a monthly subscription is needed), with the world's largest selection of audiobooks as well as podcasts, exclusive originals and more, all just waiting to be listened to. 
Keep your eyes (and pages) peeled for those good deals! All throughout the year, there are many used book sales, run by nonprofit organizations, selling cheap books that are so fun to browse through. Use a trusty booksalefinder to narrow down the ones you'd like to explore.