Skyline Sports Triumph Over Rivals During Winter Season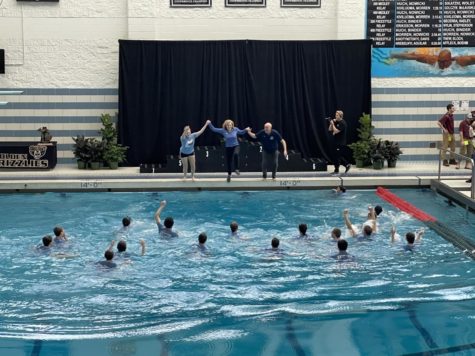 After a disappointing 4th place finish during the state tournament last year, the Skyline swim team attacked their offseason with heightened ferocity. The result was one of the strongest seasons in the program's history. During the Winter 2021-2022 season the swim team placed second in the Southeastern Conference meet,  losing only to future Division 1 state champs Pioneer. This was followed up with a 1st place finish at the Division 2 state meet, with an astonishing 17 swimmers making the state team.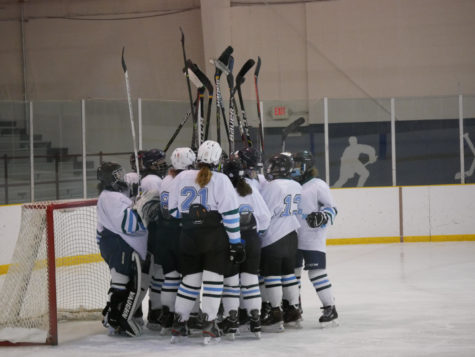 The Skyron girl's hockey team, aptly named because it's a combination of the Huron and Skyline girl's hockey teams, had one of the strongest seasons in the program's history. Skyron had a record of 13-5, which helped them make the playoffs as a fifth seed. In addition, multiple Skyron players got mentions for the all conference team due to their great play throughout the season. 
The Skyline Men's Basketball team had a very promising season, winning a district title and finishing 2nd in the Southeastern Conference with a 10-4 conference record and a 16-7 overall record in the SEC red conference. During regionals, Skyline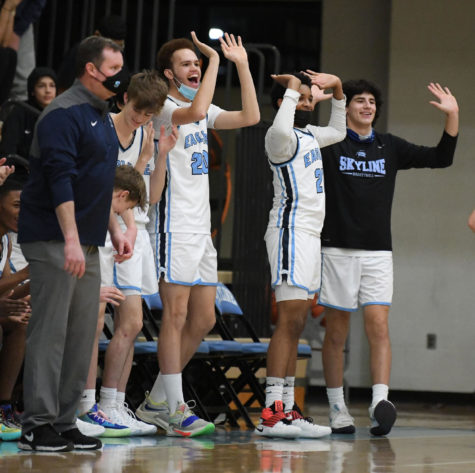 went up 5 against Bellville with 2 minutes remaining, but couldn't close them out, ultimately losing in overtime. Bellville went on to make the final 4 in states, so the future for Skyline Basketball is looking bright as the team retools for next year.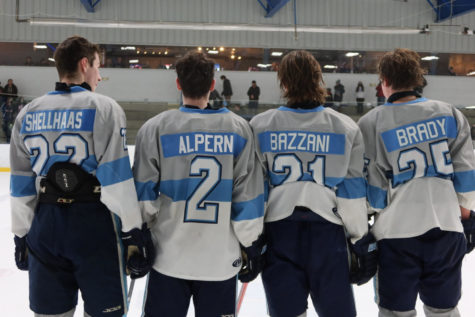 The Skyline Men's Hockey team had a solid season, finishing 3rd in the Southeastern conference with an overall record of 8-15. Against their in conference foes, Skyline went 6-6, with wins over district rivals Pioneer, Dexter, and Huron.
Due to their small roster size, the Skyline wrestling team wasn't able to compete as one single team. Instead, they competed in their Spring in combination with Ann Arbor Pioneer, under the banner "AA United." As a combined force, AA United, outplaced Huron, Ypsilanti, and Lincoln at the SEC meet and finished 4th in the SEC red division.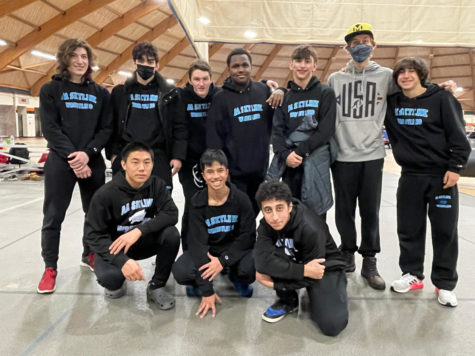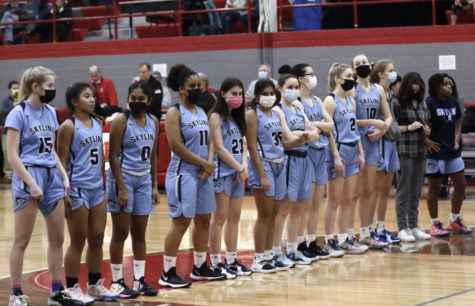 The Skyline Girls Basketball team had a challenging winter season. The team had an overall record of 5-15, finishing 6th in the SEC red conference, and failing to make districts.