Flying Feature Films!
Hello Cinema Citizens! If you're a fan of movies like me, you might have noticed that this year is unusually stacked with big-name releases and long-awaited flicks. Covid-19 took its toll on the summer blockbuster season over the last couple of years and delayed the release of dozens of long-awaited films, and so, the motion picture drought began. However, it seems now the Silver Screens are plentiful yet again now that movie theaters are open and film teams can meet up safely. Will all these stunning spectacles releasing so soon, I'm here to keep track of what you can expect for the rest of the year! The movie going public has already seen some incredible works of art this year such as Matt Revees' The Batman whi
ch grossed 120 million in its opening weekend and the newest addition to the adored Pixar roster, Turning Red. Hold onto your hats my Film Fanatics, here is the rest of the 2022 movie roster!
APRIL: In Theaters Now!
Starting us off on April 1st is Marvel's Morbius, which is about a bat-themed morally ambiguous hero. Fresh take, huh? Following that a week later on April 8th Sonic the Hedgehog 2 will debut showcasing more classic characters from the original SEGA game like Knuckles the echidna voiced by Idris Elba. On the 15th we'll be taken back to the wizarding world with the 3rd movie in the fantastic beasts' trilogy, Fantastic Beasts: The Secrets of Dumbledore. which promises to have some of the most intense magic battles yet! Switching gears, Robert Eggers of The Witch and The Lighthouse fame is releasing his newest film The Northman starring Alexander Skarsgard, Anya Taylor Joy, and Willem Dafoe on the 22nd. Finally, in one of the most unique movies to taunt us this April, The Unbearable Weight of Massive Talent Starring Nicholas Cage PLAYING Nicholas Cage will release on the same day, April 22nd.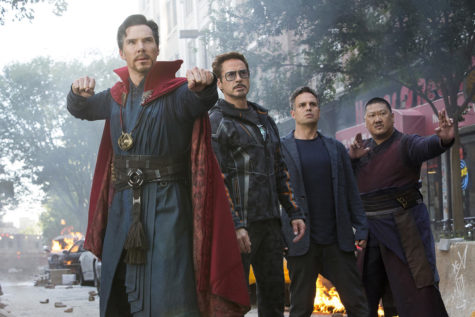 MAY
Starting off with a weird one, Legally Blonde 3 Is set to release sometime this may but the official date has not been released. This film has been in production since 2018 and was originally set for a 2020 release. After 2 years of delay, they still don't know when it will come out. On May 6th, expect to see nothing else on social media as the extremely anticipated Doctor Strange in the Multiverse of Madness will add itself as the 28th MCU film. Later in May, the greatest film that no one asked for is set to release on the 20th, Chip & Dale Rescue Rangers starring John Mulaney and Andy Samberg. Closing out the month, coming out side by side, two movies at completely opposite ends of the cinematic spectrum, Top Gun: Maverick and The Bobs Burgers Movie. Top Gun is a long-requested sequel of a classic beloved 80's film, finally in our hands 36 years later and Bobs Burgers is also a movie. 
JUNE
Get your earplugs, Jurassic World Dominion will release on June 10th, with the original Jurassic Park cast returning to the series to reprise their roles. A week later, the strangely well-received Buzz Lightyear movie will blast into theaters on the 17th. Lastly, for June, the Elvis movie titled aptly Elvis will premiere on the 24th. Don't plan on catching dinner afterward though because this movie is over three hours long! 
JULY
Spinoffs are inevitable in any successful series, but they typically focus on one character, not an army of 2 million tiny yellow ones. Minions: The Rise of Gru will be out on July 1st. On July 8th, the 29th Marvel film will premiere, Thor: Love and Thunder starring Natalie Portman. Aiming to go three for three with fantastic horror movies, Jordan Peele's newest horror film Nope will be out on the 22nd, promising us many sleepless nights after viewing. Bullet Train with Brad Pitt releases on the 15th and has Pitt playing an assassin giving up on assassination who is then told to obtain a briefcase on the same day as many other recently retired assassins are told to do the same. Oh, and it takes place on a bullet train. Then, for a wonderful family flick, DC League of Super-Pets will release on the 29th with an absolutely star-studded voice acting cast: The Rock, Kevin Hart, John Krasinski, and Keanu Reeves.
AUGUST
Honestly, August is a little bare this year. There are a few movies releasing of course, but none notable enough in my opinion to make the list. Hey, at least there isn't another Spider-Man movie, am I right?
OCTOBER
SPIDER-MAN BABY! Into the Spider-verse redefined how animation can be used in storytelling, and now it's back. The sequel all of us web-heads have been dying for is finally here. Spider-Man: Across the Spiderverse (Part Ane) automatically teases us with the fact that ANOTHER movie is on the way! On the 21st we will see The Rock debut as Black Adam in DC's Black Adam. Which will certainly try its best at Marvel's strategy of making a profitable movie out of a character no one has ever heard of.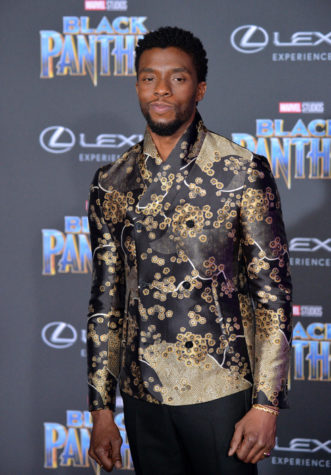 NOVEMBER
Not enough superhero movies for you? Never fear, Black Panther: Wakanda Forever will premiere on November 11th attempting to carry the beautiful Wakanda legacy the late Chadwick Boseman left for us after his passing. In a respectful gesture, Boseman will not be recast and instead, his on-screen sister, Shuri, played by Letitia Wright, will be the star of this movie. Black Panther was an extremely significant movie for the black community as it was one of the first to put black actors, black history, and black culture front and center in a superhero film. I couldn't be more excited to see how the original is honored in this sequel.
DECEMBER
Finish strong they say, and we certainly will be as the release date of James Cameron's Avatar 2 is set for December 16th. Avatar was a former top-of-the-box office holder at the #1 position, and the sequel has everything to live up to. Let's take back number one! Lastly, in December, Shazam! Fury of the Gods rounds off the year, on the 16th, another family fun superhero movie to lead us into 2023!
TBD
Sometimes when a movie takes a lot of work, it's unwise to set a release date before you know when it'll be ready. There are a few movies set to release this year guaranteed for 2022, but without an official release date. First, Sesame Street is set to release starring Anne Hathaway, Bo Burnham, and… Chance the Rapper? Don't ask me! Knives Out 2 directed by Rian Johnson is also set for this year, with most of the original cast returning. Lastly, The Grey Man is expected shortly as a Netflix release directed by the duo themselves, Joe and Anthony Russo.
So wow, what a year! Don't feel bad if you can't make it to them all, as new blockbusters are seemingly releasing almost once every two weeks. I'm not complaining about having so many interesting movies on the way, but I would guess that after this year, the film industry will plateau a little bit and give everyone a break from endless releases. Then again, with streaming services increasingly becoming the standard for film release, maybe I'm wrong! Regardless, I hope I drew your attention to any films that may have been lost in the sea of trailers and posters this year. Sayonara my Motion-Picture Manicas, Till next time! Excelsior!