Spider-Man 2 has been a highly anticipated game since its announcement back in 2021.  With so much hype throughout the development process for this game, Spider-Man 2 had a lot to live up to when it was released on October 20th, and it did not disappoint. From an amazing storyline to spectacular new features to astonishing new villains and enemies, it feels like a Game Of The Year candidate, barely a month after release.
Many characters, such as the Spider-Men, Mary-Jane Watson, Ganke Lee, and more return to the series alongside the introduction of iconic comic book villains to the series' ever-growing rogues gallery. 
Spider-Man 2 does an excellent job of picking up where its predecessors left off in the Bryan Intihar and Insomniac Games interpretation of the life of the Spider-Men and the surrounding cast.
***WARNING: Full game spoilers in the Story section***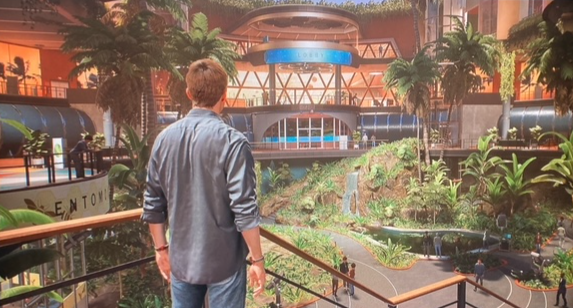 Story:
Spider-Man 2 follows Peter Parker and Miles Morales as they continue as resident superheroes to the New York City boroughs of Manhattan, Queens, and Brooklyn. The story starts with a fight against the Sandman, showing off the new abilities of the Spider-Men, which include Peter's iron legs and the duo's newly introduced web wings [See Gameplay & Suits for more details].
After the opening mission, the story takes us to Volgogrod, a fictional Russian oblast. In this scene, we are introduced to Kraven the Hunter. Later in the same scene, one of Kraven's goons shows him a map of the heroes and villains that can be found in NYC, which intrigues Kraven and leads him to decide that he will go to NYC to hunt for an equal in a fight. This cutscene springboards us into the main story, as from here Peter and Miles fight with Kraven and his minions until Venom is introduced in the late stages of the story.
When we are introduced to Venom in mission 23, we see the symbiote, an alien life form, bond with Harry Osborn, a childhood friend of Peter Parker. Throughout the story, Harry has come to grow to hate Peter for taking the symbiote from him and keeping it for himself despite Harry needing it to heal his terminal illness. This hatred of Peter that Harry shares with the symbiote causes them to bond and become the monstrous Venom.
After an enthralling fight with Venom in the final mission, who showed off brand-new, visually stunning wings, Miles and Peter are able to separate Harry from Venom and contain the symbiote before taking Harry to a hospital.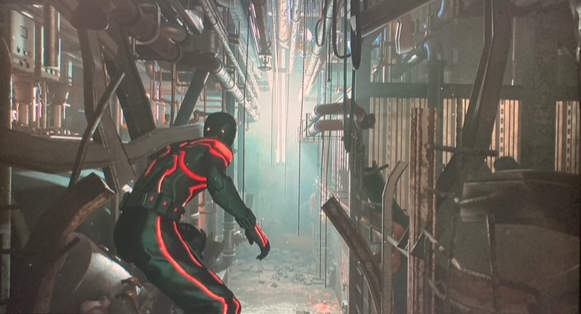 Gameplay & Suits:
The gameplay in Spider-Man 2 has been greatly enhanced compared to its predecessors; the brand new web wings, character abilities, and Venom gameplay highlight the game's new capabilities with the PS5's hardware. The web wings allow the Spider-Men to glide over an area where buildings, trees, or bridges may not be present for them to swing from. Along with these wings are new air tunnels, which allow the Spider-Men to fly through an area of the map with web wings without losing altitude.
The brand-new character abilities don't stop there, as the others remain just as abundant and bedazzling. The revamped iron legs for Peter, new electric powers for Miles, and Venom abilities introduced to Peter throughout the story were fun to discover, learn, and use throughout the game's story.
The suits in Spider-Man 2 felt a bit lackluster, as multiple suits are returning from previous installments in the series. These returning suits aren't left out to rot, however, as almost all of them have brand-new color variants. This provides many more cosmetic choices than the number of suits might represent and gives new life to suits that didn't impress me earlier.
Final thoughts
Personally, I absolutely loved Spider-Man 2. The story was compelling, the gameplay was thrilling and avoided repetition, and the suits were as fun as ever to collect and unlock. And I'm not alone in this stance. "It's amazing," said Mekhi Gibbons ('27). "It has great storytelling and combat." I can't wait to see what comes out of the series next and where the journey of these characters goes.