Sleepers of Skyline Sports: Names to Know
Skyline High School has its fair share of successful athletes, but behind every star are many teammates that fly under the radar. These "sleepers" are hardworking athletes who are key parts of their teams, and they all have their own unique stories.  Here are just three of Skyline's sleepers: Ben Green, Autumn Gorman, and Abby Potoff.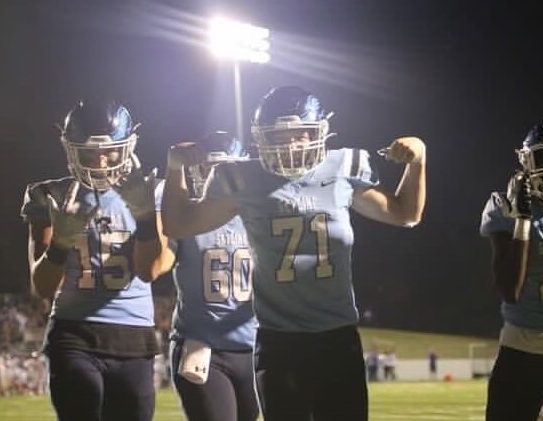 Ben Green: Football
Skyline's Varsity Football Team has shown an outstanding amount of chemistry this year, and right in the middle of that is Ben Green ('24). Green is an offensive Lineman and Linebacker, wearing #71 for the Eagles. "My teammates hold me accountable for a lot of things," stated Green. "The better I get, the more likely I am to help out the team and get more wins."
Winning is one thing Green and the team are focused on this season. They are quite aware of the lack of success in recent years, and they are working hard to do something about it. "I really hope we can switch the tides," said Green. "A lot of it is mental. There are four quarters in a game. If you get scored on 2-3 times in the first quarter, you still have three more to get back up. Our team just needs to work on that a lot, myself included, and just keep our heads up and fight for all four quarters to get back on the board." 
In practice and in games, Green shows a work ethic that you don't often see in high school. Coming across a bad rep of a drill or an obstacle has never stopped him, and his push to become a more talented player and cement his spot on the team was an amazing sight to see. Green, along with his many amazing teammates, are set to do great things for the program.
"Just knowing that I can challenge myself pushes me to be better," said Green. "I'm hoping carrying through next year we can get the morale up… when we are losing, and keep our heads up and keep fighting for the win."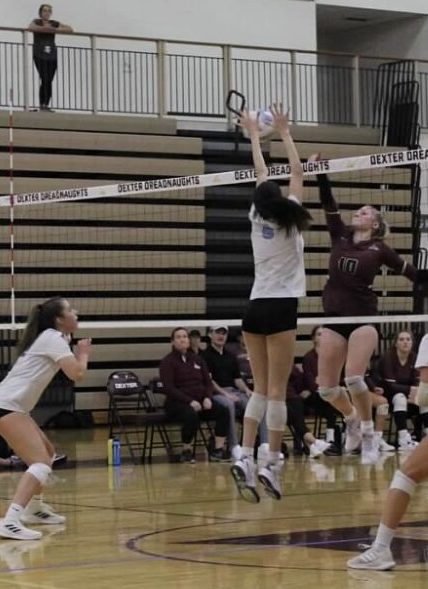 Autumn Gorman: Volleyball
After being reintroduced to the sport in September of 2021, Volleyball player Autumn Gorman ('23) has only been playing for a year. But this has not stopped her from being an amazing player and teammate. "I had a friend of mine take me to this clinic just for fun, and I hadn't played… for years, and I kind of just kept improving." said Gorman. "I fell in love with the sport, so now I've just continued every day to work hard and get better, and this is where I am now."
It can often be a challenge to replicate success from year to year, but that's irrelevant to Autumn and her team. They have their minds set on states this season after being the state runner up last year. "We've been working really hard," said Gorman. "We've played really tough teams, but we've been on a really good run, and I definitely think we can make it [to states] again."
Gorman has been vital to her team's success through being a great teammate who plays her heart out. "Autumn is a great player," said Varsity Volleyball coach Chris Cristian. "She has a lot of heart… I see her as a silent leader." 
Even with Gorman's relatively short time in volleyball, she has no plans of leaving it anytime soon. "I'd love to keep playing after high school, whether it's at a small college or at a bigger college playing club there, … I definitely want to keep the sport up."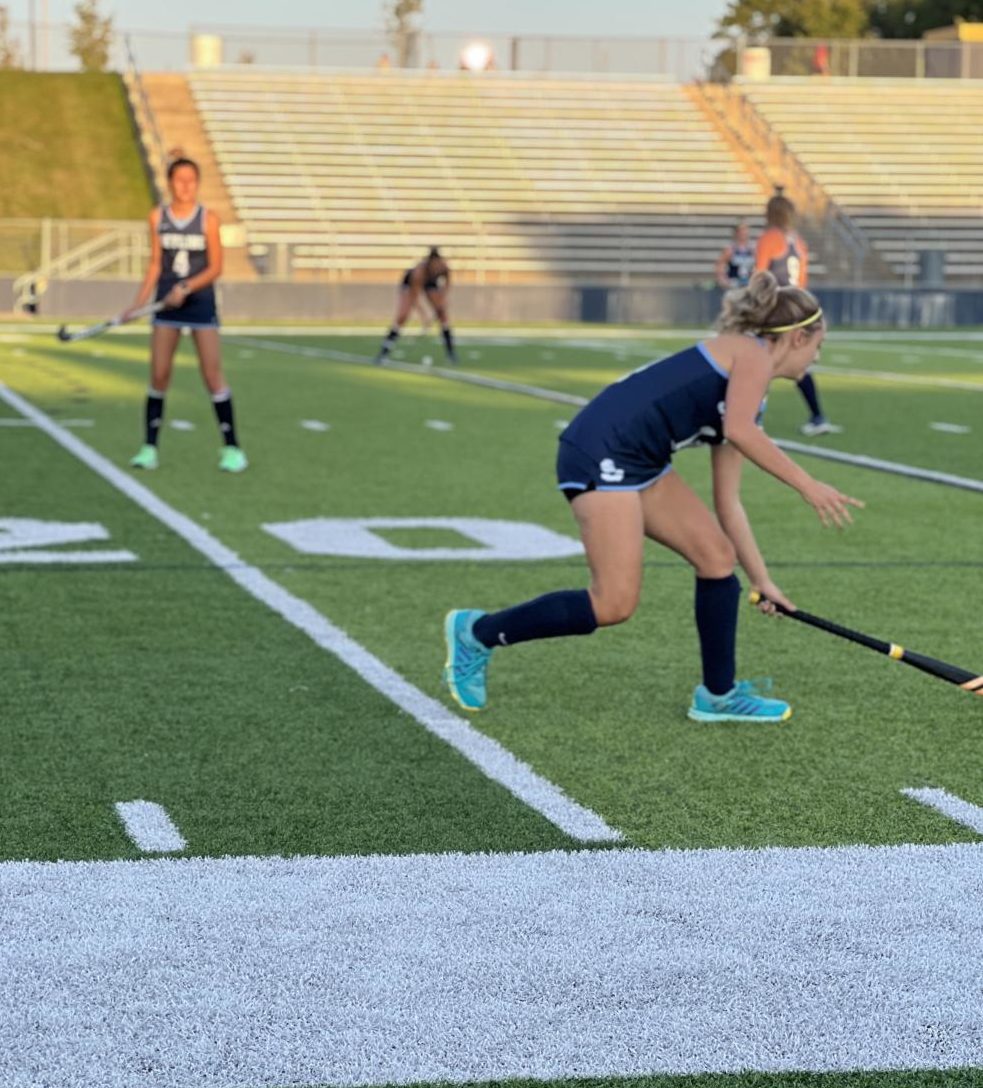 Abby Potoff: Field Hockey
Abby Potoff ('23) signed up for the Skyline Girl's Field Hockey Team on an impulse. She quickly came to find that she really enjoyed playing, and soon became an important piece of the team on multiple levels. She not only brings tons of positive energy to the team, but also a valiant work ethic. According to the Girl's Field Hockey coach, Nicole Barrett, she gives 100 percent in everything that she does. "Just knowing that I can challenge myself pushes me to be better," said Potoff. "I think I am working hard so I am getting better with my skills."
Potoff has worked tirelessly to be the best for herself and the team. They recognize her role as a committed and valued member who inspires them with her work ethic and willingness to step out of her comfort zone. She has blossomed into the crucial role of being an enthusiastic member of the team, and played an important part in their journey to win a game in states during the 2021 season. "I'm focused on hopefully winning state champs again," she said.
Potoff leaves no doubt that more is possible for her and Skyline Girl's Field Hockey Team.