Who Are the Speakers at Graduation?
Brian Thomas is a social studies teacher who has been a teacher at Skyline for five years. Mr. Thomas was also a historical interpreter at Fort Mackinac and a vintage baseball player (playing with 19th-century rules and equipment) who has loved history for all his life. He also runs the podcast club at Skyline and enjoys using historical podcasts while teaching.
The class of 2022 is "very near and dear" to Mr. Thomas' heart and is incredibly honored to be chosen by his students to give the graduation speech. It has been very difficult to for him to find the words to given the seniors the proper sendoff.
Mr. Thomas is also a father to a son and daughter and loves spending time with them during his free time. He also has coached various sports teams including helping with the Skyline varsity field hockey team this year. Mr. Thomas is an avid fan of rugby. When asked for a secret talent, Mr. Thomas responded with, "verbal irony."
Here is the text of Thomas' speech for the Skyline Commencement for the class of 2022:
Class of 2022: It's with great pride, pleasure, and honor that I have the ability to deliver your commencement speech today. I am honored to have been given another opportunity to pass on important information to you before you take your tassels and move them to the opposite side of your mortarboard (that's what they're called after all).
It's hard to believe that the pretense for this speech came about due to an exercise in the art of argumentation and how to craft a response using claim, evidence, and reasoning.  Far be it from me, a teacher to question why students struggle engaging in scripted lessons built on historical context and literary analysis; however, introduce an outlandish concept built on Pop-Tarts and ravioli being the same thing, well… I was amazed by the use of prior knowledge and the length of which a student would support their thinking and reason their argument to the furthest extent. This seemingly benign attempt to engage you led to a conclusion that I believe is beyond argumentation: that this was more about challenging you as a thinker and a person than the content delivered.  What makes this time spent with you important is the care placed and the connections created.   Relationships built at this formative time in your life will help guide you through the coming years and the adventure that begins today.
"Anytime in radio you can reach somebody on an emotional level, you're really connecting." – Casey Kasem
I have made it a point in my teaching career to use famous quotes to hopefully inspire and to connect sage advice to your day. So, applying Kasem's quote to your time at Skyline: it's the connections you made on an emotional level that will be the most important memories you take with you, and will continue to be helpful even in the next phase of learning.  Looking down the Integrity hallway amongst the hustle and bustle of changing classes, the interactions between students and teachers can only be described as emotional connections.  These check-ins and fist bumps, conversations about clubs, and extracurricular activities are evidence that the relationships that you have built during your time at Skyline have not been solely attached to academics, but to you: where and how you were that day.  These interactions with you have crafted long-standing relationships built on support and care.  Virtual learning during the end of your sophomore year and majority of your junior year enhanced the idea that caring for you and your well-being meant more than the amount of homework submitted. These experiences helped us all remember that, as Theodore Roosevelt said:
"Nobody cares how much you know, until they know how much you care."
If you care about what you do, and how you do it, you will go far.  If you care enough to continue to develop and craft relationships built on care with your professors, your employers, the people you interact with, whether on Zoom, or in person … you will go far. 
Some categorize the time online as a "lost" year. I challenge you to think of it as a year in which you solidified a stronger relationship and connection between you and your teachers. This is due to the new ways to keep those connections alive.  These connections helped keep both sides of the teacher-student relationship moving forward to this momentous occasion we celebrate today, your high school graduation.
        See, all of this care, these important connections came from you and from the fact that YOU matter. "Matter," in this case a verb, "to be of importance, have significance."  To the Class of 2022, you matter.  Again, calling upon the skills we've cultivated and connections built, you need no further evidence to prove how much you matter than to look on all sides of you.   In the next few minutes you will begin your next adventure. As you stand in line awaiting your diploma and picture with Mr. McElmeel, please take one last look at the faculty that you've connected with and have helped prepare you for this next step in your life. They sit here because THEY care and YOU matter.  Look beyond the faculty and you will find your families, friends, and other support, they are here because THEY care and YOU matter.  In front of you on the stage, your school administration and honored guest, they are here because THEY care, and YOU matter.  We're ALL here because WE care, and YOU matter.    
I've used so many quotes from others over the years in my hopes to inspire and uplift you, to make you think, connect with… reflect or feel, that now I'll leave you with a quote of my own that over the years I have told you:
"My door is always open to you, even when it's closed."
Although your senior year is coming to end and this door is closing, I look forward to hearing from you about your challenges and your successes, the connections you have made and the care you have taken to make them.   
Class of 2022, the relationships made at Skyline High School were built on emotional connections and care; I care, because you matter. Thank you for this honor, embrace your new adventure, and all my best along your path.
As always…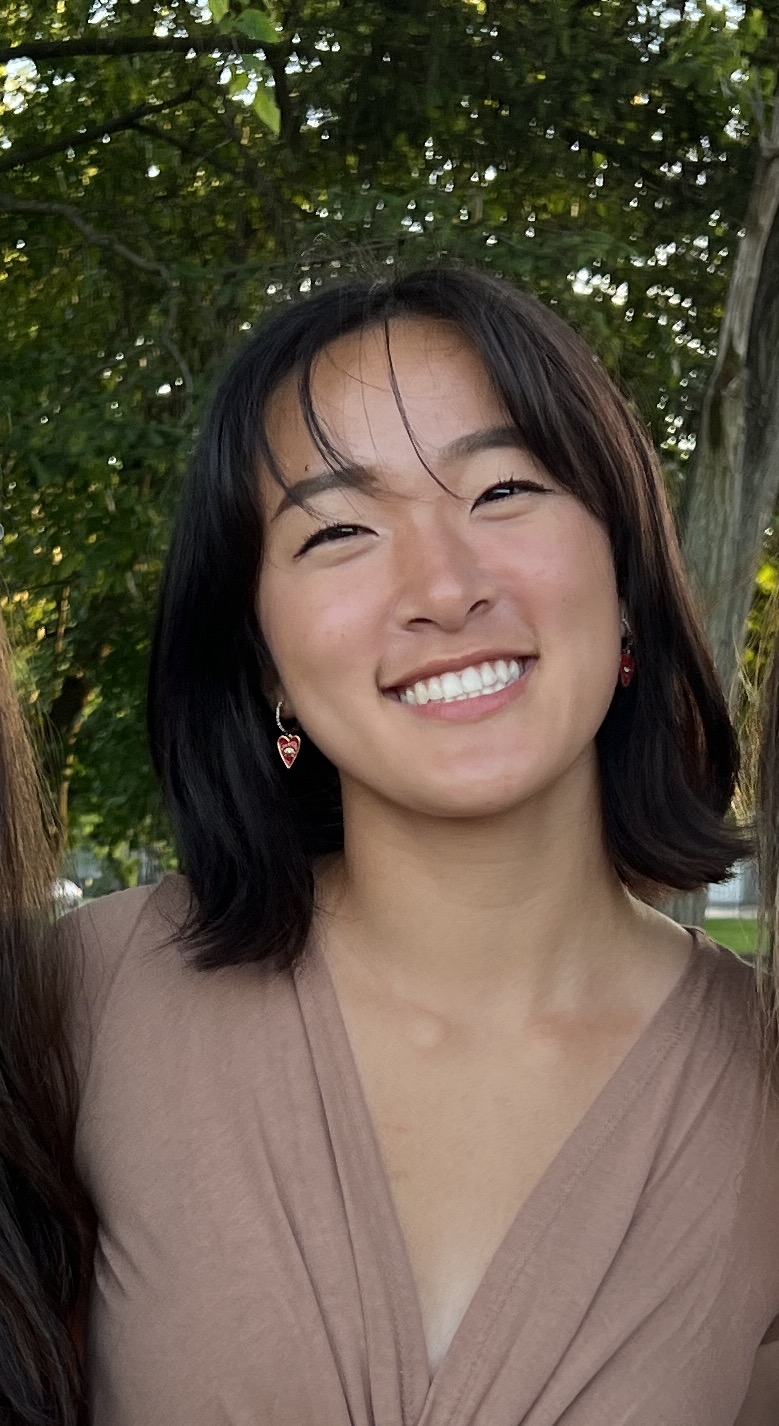 Vivian Li is the senior speaker for the class of 2022. Vivian is involved in a  multitude of clubs at Skyline including Student Action Senate (SAS), National Honors Society (NHS), Music Honors Society (Tri-M), DECA, and Red Cross Club. Her involvement in the community also includes working to end gun violence with March For Our Lives. Vivian also is a captain on the Skyline Women's Tennis Team and played in their one-doubles spot. One special talent Vivian has: she can wink with both eyes at the same time. 
Vivian is super excited about graduation and can't wait to see all of her classmates one last time. Vivian enjoys public speaking. She can't wait to take on the challenge of this responsibility. She feels honored to represent her class and hopes "to get a few laughs and many smiles." 
After graduation, Vivian will attend college in the fall of 2022. She plans to attend Wharton School at the University of Pennsylvania to study Economics and minor in Urban Education.