We Were Liars: Accidentally Unknowingly Evil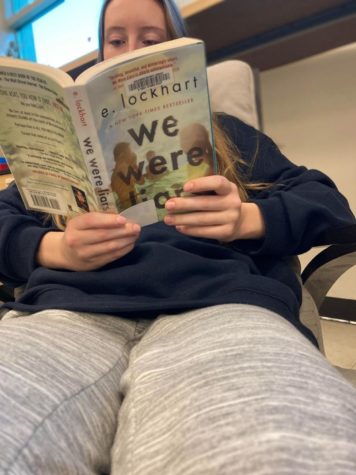 We Were Liars by Emily Jenkins is a novel about a girl named Cadence, who gets injured and suffers a brain injury that causes her memory to fail in certain areas. She also gets sick. Her sickness – vomiting, migraines and terrible pain – is assumed to be caused by her brain injury.
She spends all of her childhood summers on a private island with her aunts, cousins, grandparents, dogs and one special friend. Wonderful summers go by, but everything stops when something happens during Summer Fifteen, an event happens that leads to her brain injury, but due to that injury she cannot seem to remember it.
Throughout the story, she is trying to piece together what happened . You walk with Cadence as she struggles with discovering the secrets in her family.
The slow return of Cadence's memories takes you by the hand and leads you to the shocking results of how Cadence, her cousins and friend attempt to fix the world, and even attempt to fix their family. The other kids and Cadence realize their lives aren't as perfect as they believed. "I wanted so much for us: a life free of constriction and prejudice. A life free to love and be loved."
I personally thought this book was boring, though there are some powerful parts in hindsight. But, it's very vague and hard to follow at times. The book only seemed like a vehicle for an enormous plot twist at the end. It's not an exciting read.
The plot twist is what made reading the rest of the book bearable. I had little motivation to read it, but once I finished it, the surprise was nice. The feeling of surprise and 'what just happened' was what got me.
I would recommend this book to a young adult, if anyone, but I wouldn't try too hard to convince you to read it. But more specifically, I would recommend this book to anyone who likes the challenge of piecing information together. Overall this book is overhyped and lacks a good plot.